How to copy an address book
Nowadays it is good to have a copy of nearly everything, so it is really important to backup contacts as well. The Ozeki Bulk Messenger software, besides it is an all in one solution, enables you to duplicate contact lists. In this short guide we will show you how to create contacts backup.
Step 1 - Create new address book
On the 'Quick Start' page please select 'Step 1 - Address books'.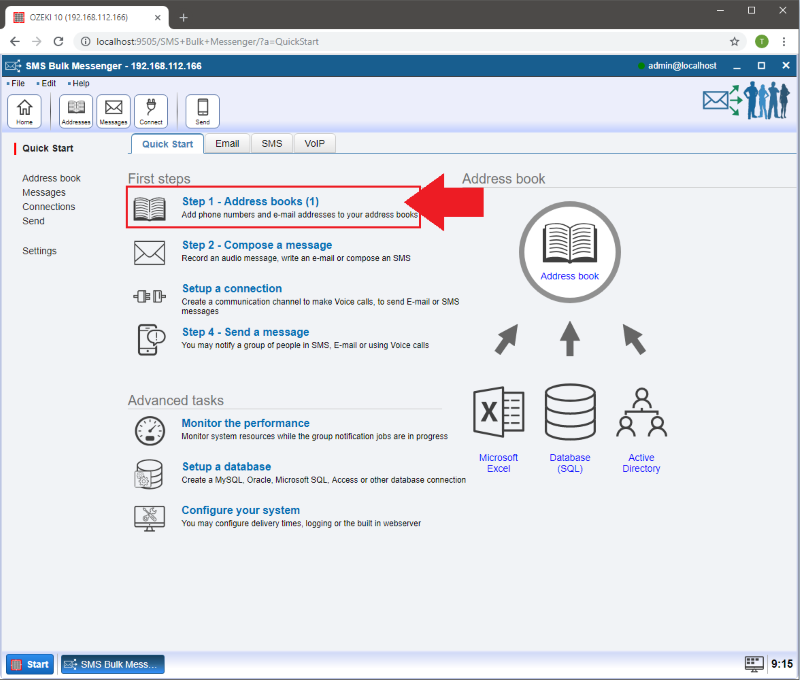 Step 2 - Copy address books
Click on the 'Create new Address book' button and then select the 'Copy' type in the 'Address book details' window.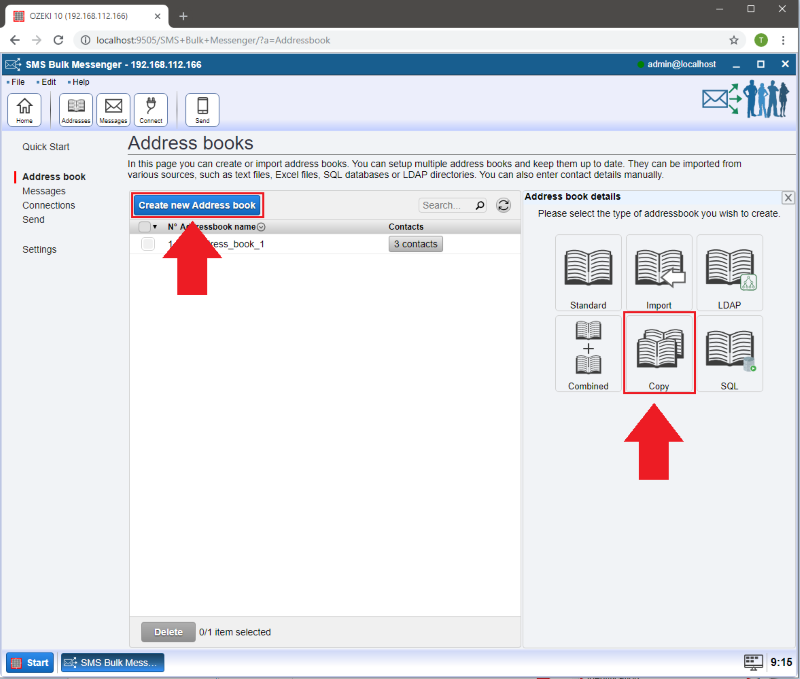 Step 3 - Provide address book details
In the 'Identification' section it is possible to provide a unique name for the address book copy.
In the 'Source' section below Identification please select the address book you would like to duplicate then click 'Ok'.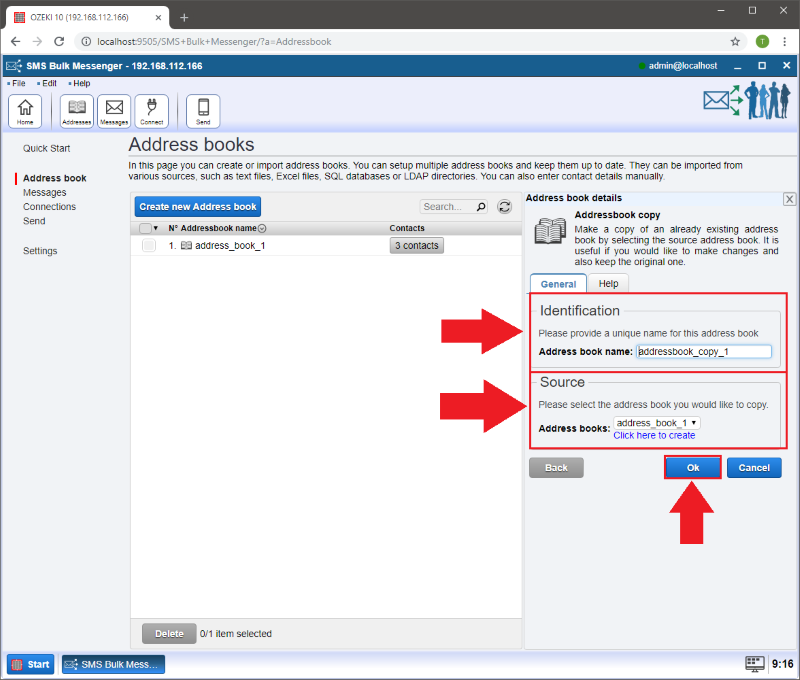 Step 4 - Manage contacts
Click on 'Contacts' in order to see more detailed information about the copied contacts.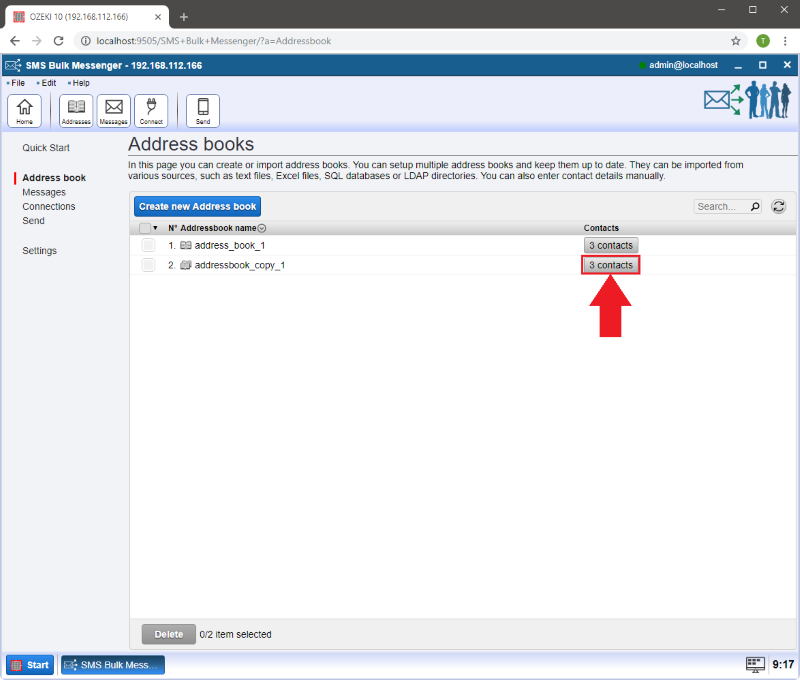 Here you can manage the contacts of the copied address book.
You can modify the existing ones by clicking on the 'Details' button.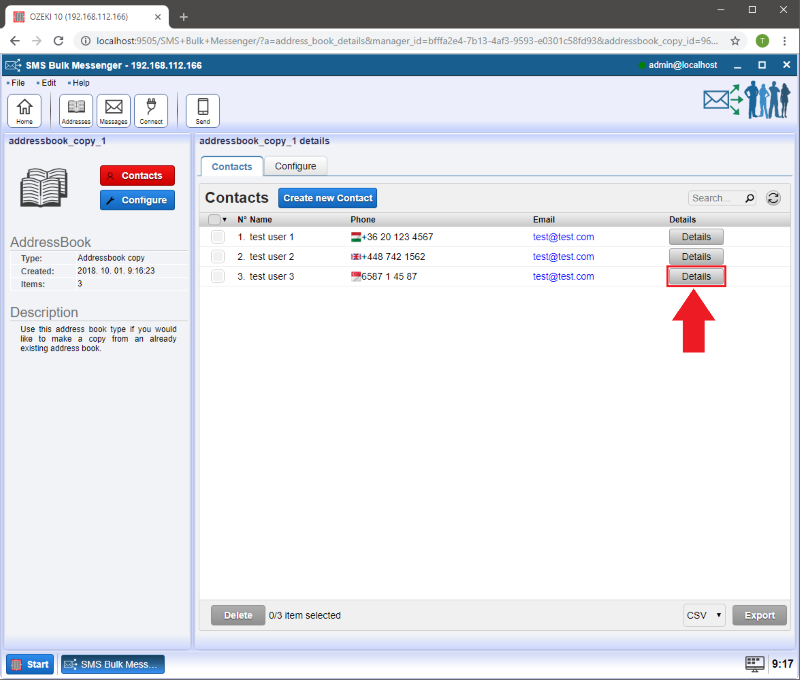 If you click on the 'Add contact information' button then you can select from different contact types.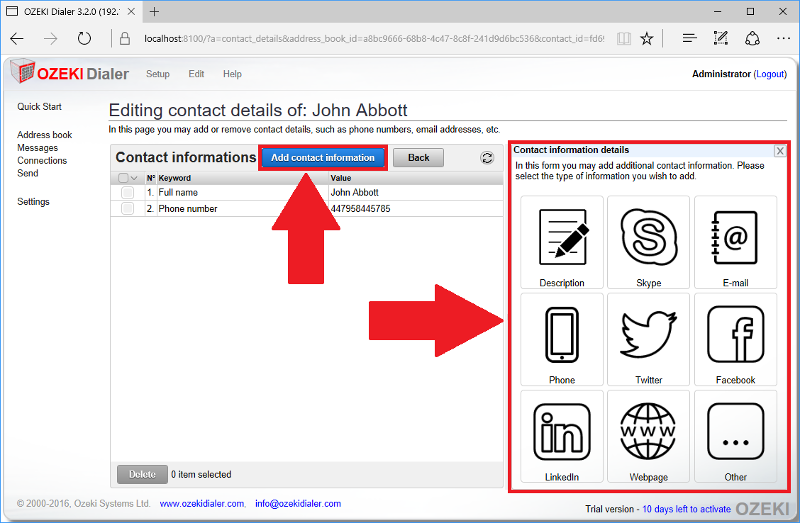 Adding a new contact to the list is also possible by clicking on the 'Create new contact' button.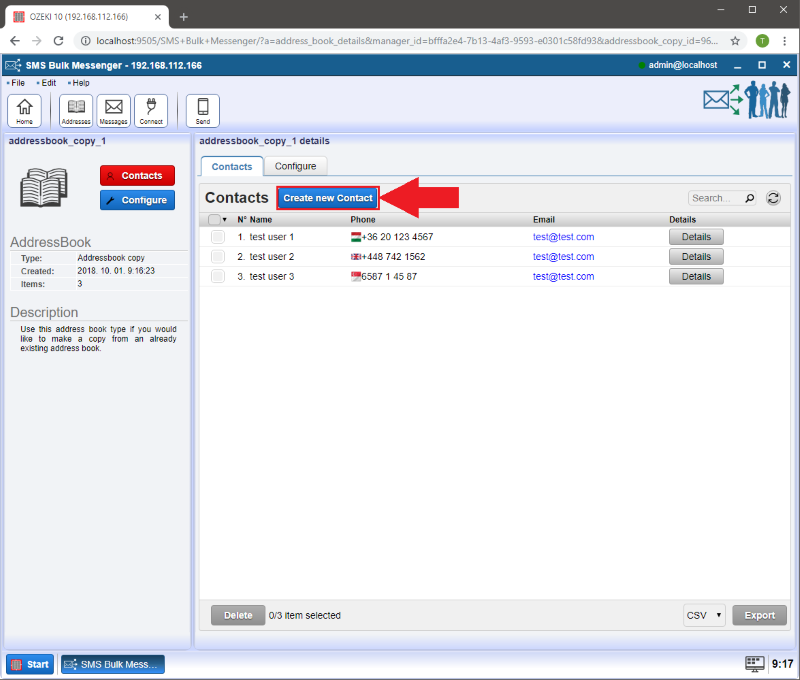 The 'Contact details' window will appear on the right. Here you can provide information about the new contact. If you are done then click 'Ok'.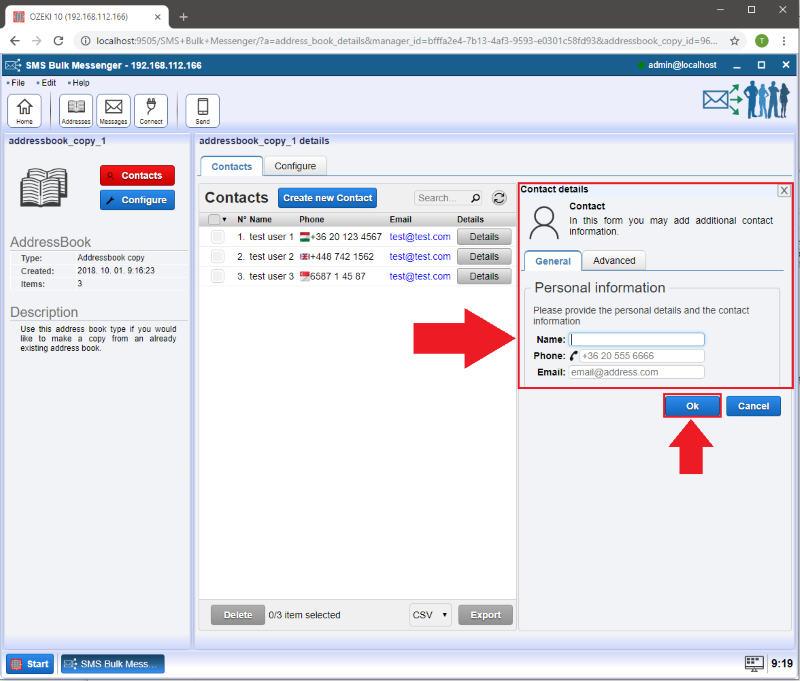 More information